Early Black Friday: FastestVPN Premium Plan – Unrivaled Speed and Security
This early Black Friday deal is the FastestVPN PRO Lifetime Plan that comes with all advance features and premium PRO Version servers. This plan has 800+ servers in 100+ locations. FastestVPN has consistently proven itself as a reliable and fast VPN service, but its Premium Plan takes things to a whole new level. Tailored for users who demand the utmost in speed, security, and features, this plan stands out in a crowded market. Let's delve into what makes the FastestVPN Premium Plan a worthy investment for discerning users.
Unmatched Speed with 10 GBPS Servers
At the heart of the Premium Plan is its unparalleled speed. Thanks to the integration of 10 GBPS servers, users can enjoy blazing-fast internet connections, ensuring smooth streaming, quick downloads, and seamless browsing. This is particularly beneficial for gamers, remote workers, and anyone who requires a reliable and quick internet connection.
Advanced Security Protocols
FastestVPN doesn't compromise on security. The Premium Plan includes the WireGuard protocol, renowned for its speed and security advantages over other VPN protocols. This, combined with AES 256-bit encryption, provides a robust layer of protection for users' online activities, safeguarding their data from prying eyes.
Heard enough?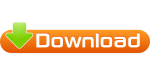 Need more? Then read on…
Double VPN Servers and Internet Kill Switch
For those seeking an extra layer of security, the Double VPN servers route internet traffic through two different servers, adding an additional layer of encryption and anonymity. Additionally, the Internet Kill Switch is a crucial feature that ensures your internet connection is immediately cut off in the event the VPN connection drops, preventing any accidental exposure of your IP address.
Exclusive Features for Streaming and P2P
FastestVPN understands the diverse needs of its users, providing dedicated servers for popular streaming services like US Netflix, Amazon Prime, Disney+, Hotstar, Hulu, and BBC iPlayer. This ensures a seamless and buffer-free streaming experience. Moreover, the P2P optimized servers cater to users who engage in torrenting, ensuring fast and secure downloads.
Comprehensive Device Protection
With the ability to protect up to 15 devices simultaneously, the Premium Plan is perfect for families or small businesses. Whether it's a smartphone, tablet, or computer, every device can be secured under one plan. This comprehensive coverage ensures that you are protected no matter which device you are using.
Surely you are ready to click now?

I get it. You need more information…
Additional Tools and Features
FastestVPN goes beyond basic VPN features, offering tools such as a free password manager for a year, dedicated IP options, and port forwarding. These additional features provide users with enhanced control and security for their online activities. The Malware Protection, NAT Firewall, and Ad Blocker further fortify your device against online threats, ensuring a safe browsing experience.
Split Tunneling and Automatic Protocol
The Split Tunneling feature is a standout, allowing users to decide which apps should use the VPN connection, while others connect directly to the internet. This is especially useful for accessing local services while connected to a VPN. The Automatic Protocol selection ensures that you are always using the best possible protocol for your connection, optimizing speed and security.
All plans include
Internet Kill Switch
P2P Optimized Servers
Free Malware Protection
Free NAT Firewall
Free Adblocker
256-bit AES Encryption
15 Multi Logins
Unlimited Server Switching
24/7 support via Live Chat

Final Thoughts
FastestVPN's Premium Plan is a powerhouse, offering a formidable combination of speed, security, and features. It is an excellent choice for users who demand the best from their VPN service, providing all the tools necessary for a secure, fast, and uninterrupted online experience. Whether you are streaming, torrenting, or simply browsing, FastestVPN ensures that your online activities are protected, and your internet connection is as fast as it can be.
Find more on https://notposted.com
Tell us how can we improve this post?