I will show you how to get a DuckDuckGo email….and why you should but first, for those that are not familiar with DuckDuckGo, I would like to share a little about them. DuckDuckGo is an internet search engine with an emphasis on privacy protection. In most search engines when you search for something, let's say…"best coffee for breakfast", you will soon start to notice that webpages you visit have all these ads about coffee. This is because they are using your search habits to "tailor" ads to your interests or predicted interests. For some people this is fine, they really don't care. Sometimes these search engines will share(sell) your information. What types of information can they have on you? Your IP address, which tells your location. The search queries you make as well as any referrals. They can do this even if you are in private mode. Give them a try at https://duckduckgo.com
What is the DuckDuckGo email protection
It is basically an alias (nickname) that gets forwarded to another email address that you own, after stripping it of any tracking information in the email before forwarding to your email. For example, let's say that you have a gmail account called me@gmail.com. You can create an email alias at DuckDuckGo called notme@duck.com. If you want to sign up for something online and you are unsure if they will spam you with email or send trackers in the email, you can give them notme@duck.com. When they send you an email, DuckDuckGo will strip this email of any known trackers and forward the email on to your me@gmail.com mail. Let's say they start spamming you with emails or selling your email address to others that spam and your repeated attempts to be removed from their mailing list falls on deaf ears. All you have to do is request the notme@duck.com be deleted and create a new one.
How to get the email
You can get an @duck.com email by adding a browser extension or on a phone you can download their app. I will start with the process in the Edge browser because it has many more steps than just using the app on your phone.  If you just want to get the app and do not want the protection in your browser on your pc, then I recommend just downloading the app on your phone to create the email as it has fewer steps.
In the Edge browser
Go to DuckDuckGo Email and click on Add to Microsoft Edge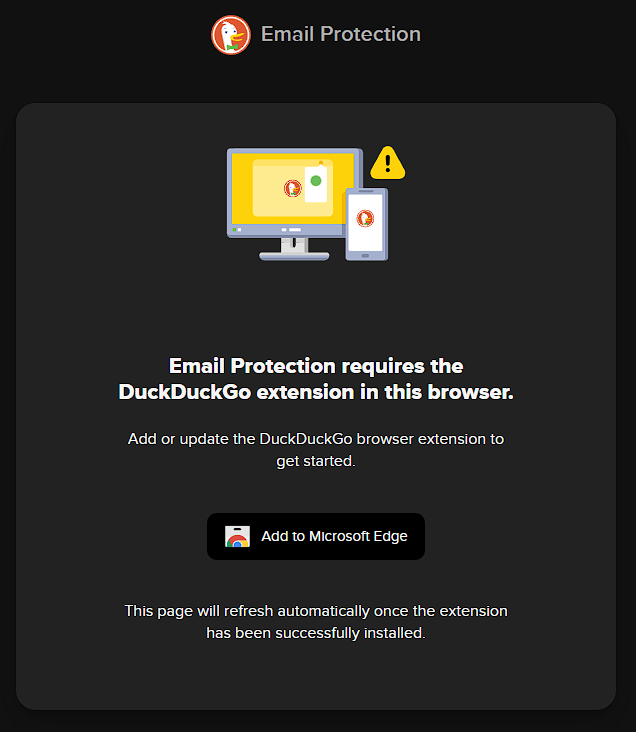 This will take you to Microsoft Edge extension page to get DuckDuckGo extension. Click on the Get Button. Please read what this extension does for protecting your privacy on this page.

Click on the add extension button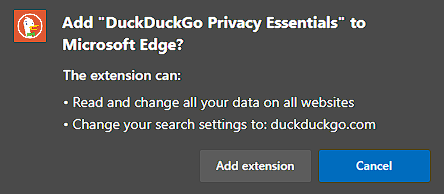 The extension was added but still needs to be turned on so follow these steps to turn on the extension. Click the 3 dots in the top right of Edge then on Extensions from the menu that opens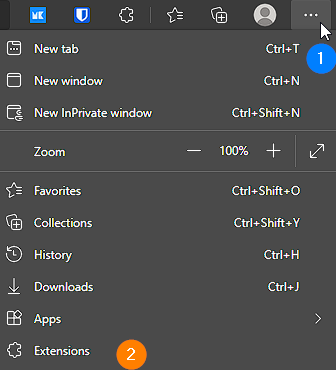 Click on manage extensions

Turn on the switch to enable the extension

Go back to DuckDuckGo Email and click on Get Started and then next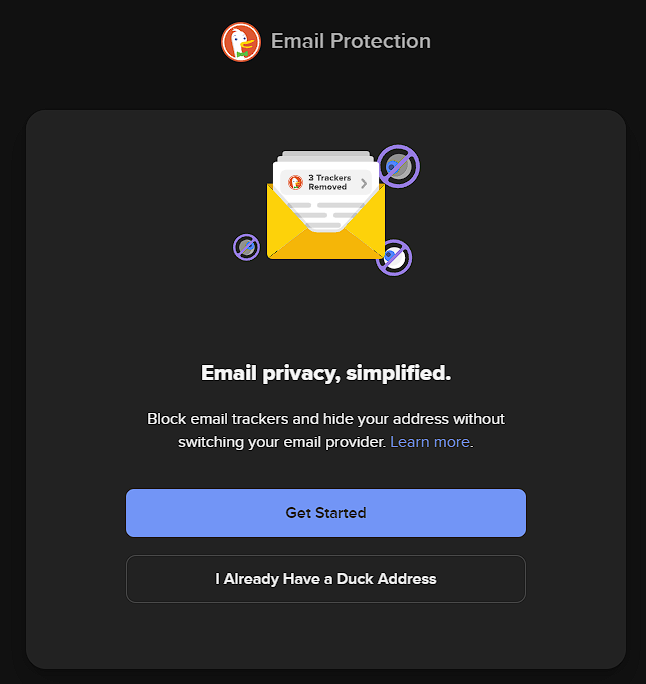 Read the service terms and click on next, create your email and add your forwarding email address and click on continue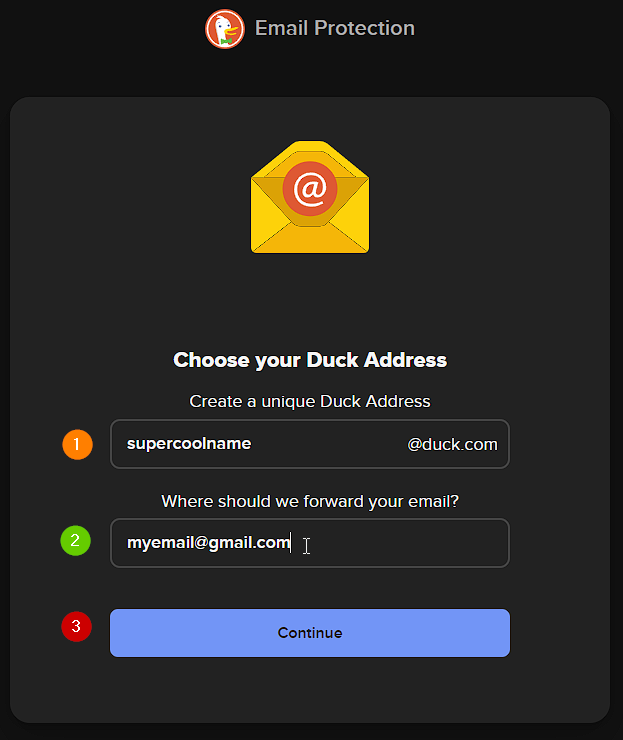 If it looks correct, then click on This is Correct and walk through the final clicks and Wala you now have an @duck.com email address.
The DuckDuckGo app from the Google Playstore
This method is by far easier, and I highly suggest it over the Edge browser extension. Download the app called DuckDuckGo Privacy Browser and install. Once installed, open the app and look for the 3 dots in the top right. Click on these and open settings and click on email protection
To get started click on Get Started, next, next and then you will create your @duck.com email address and give it a forwarding email address. This is your email address you want the duck.com email to forward to.  This is where you will get any emails sent to your @duck.com email address.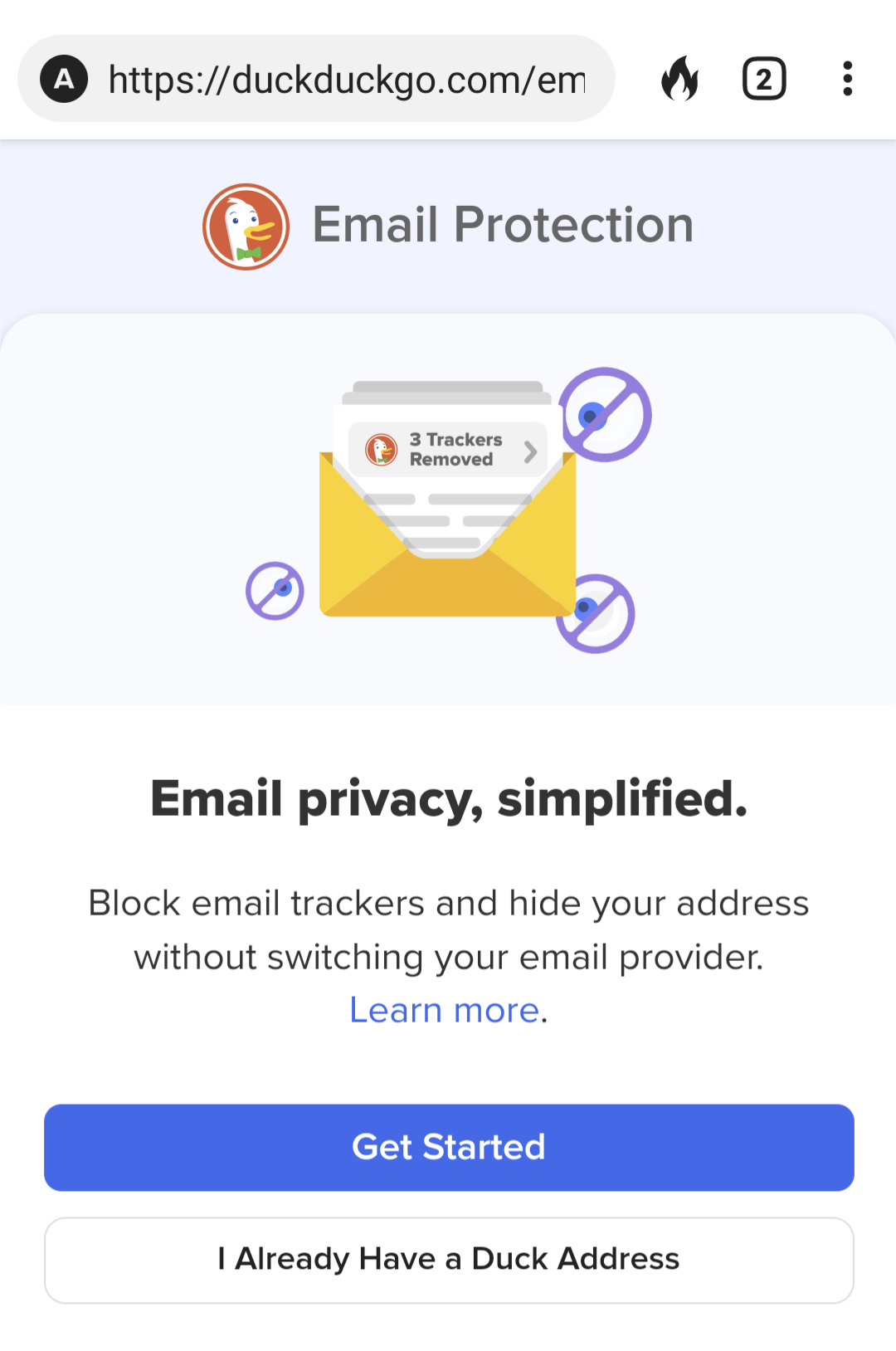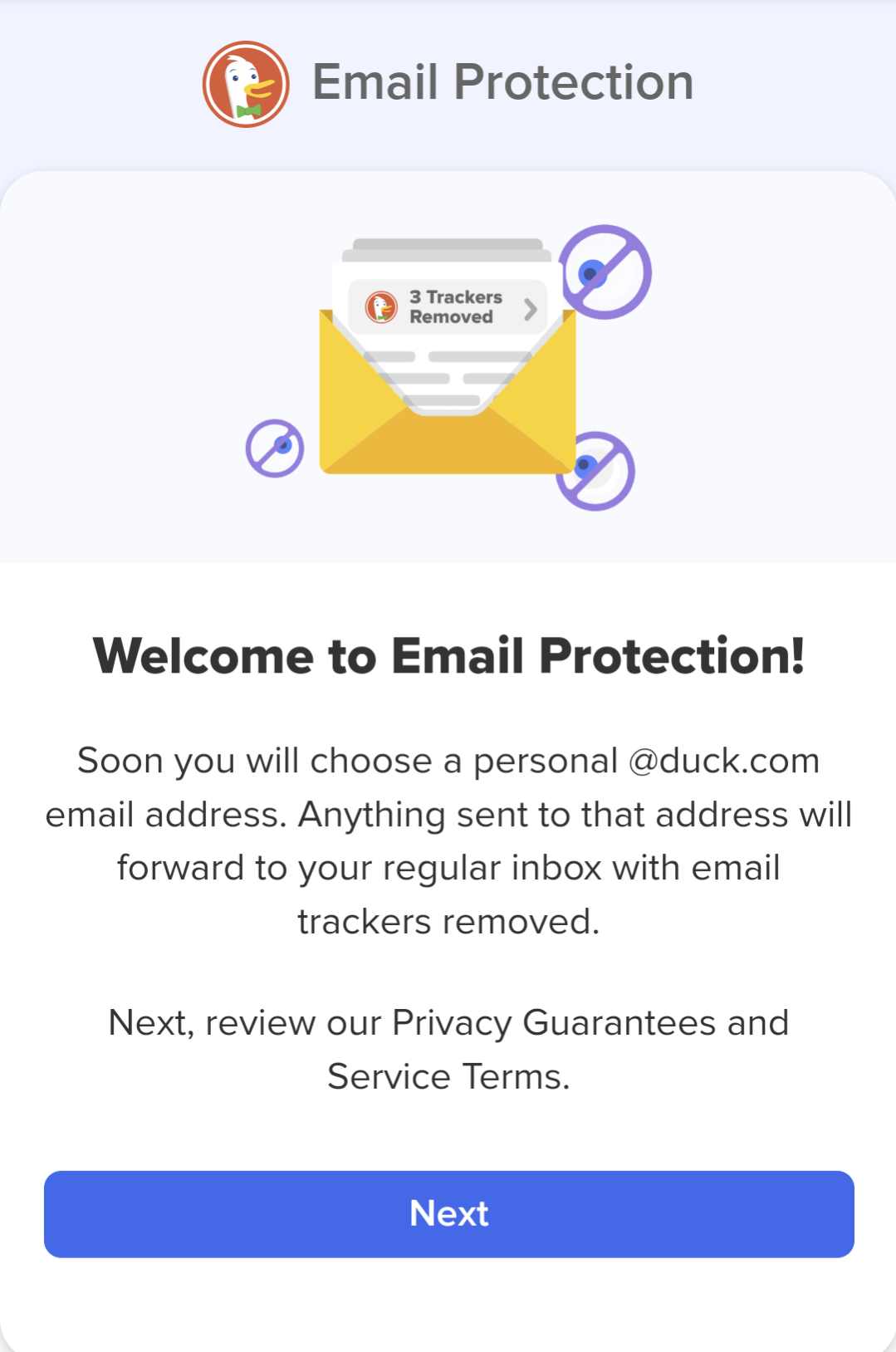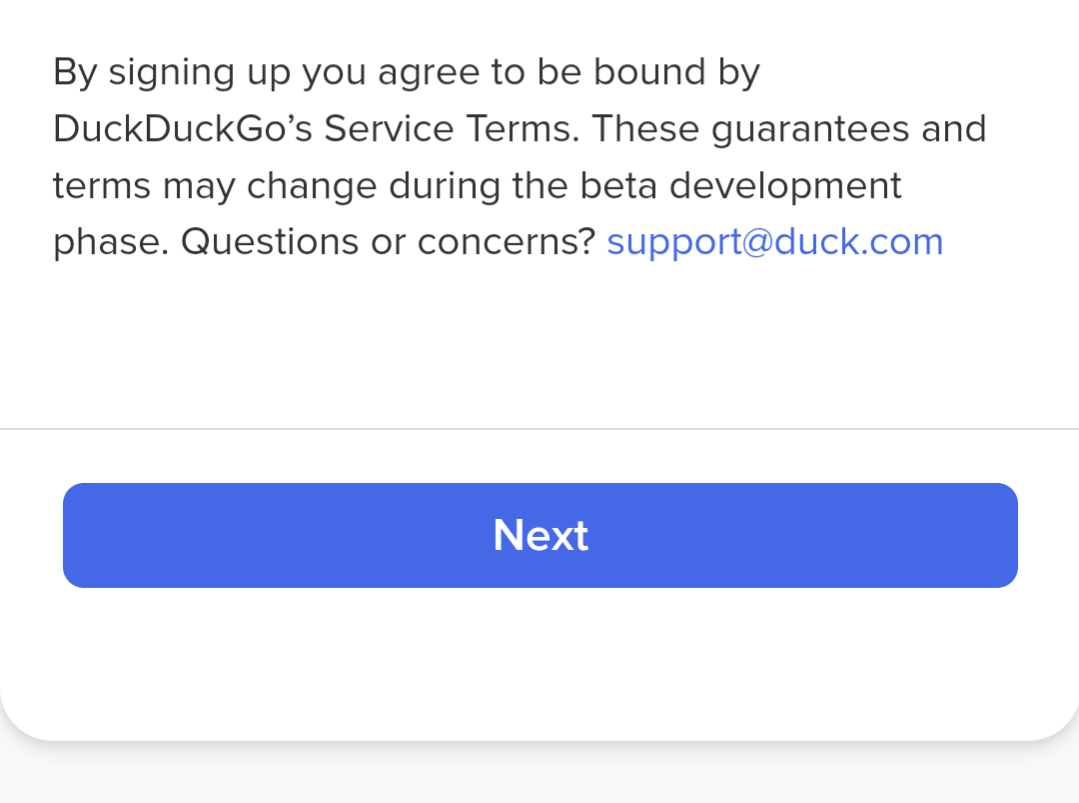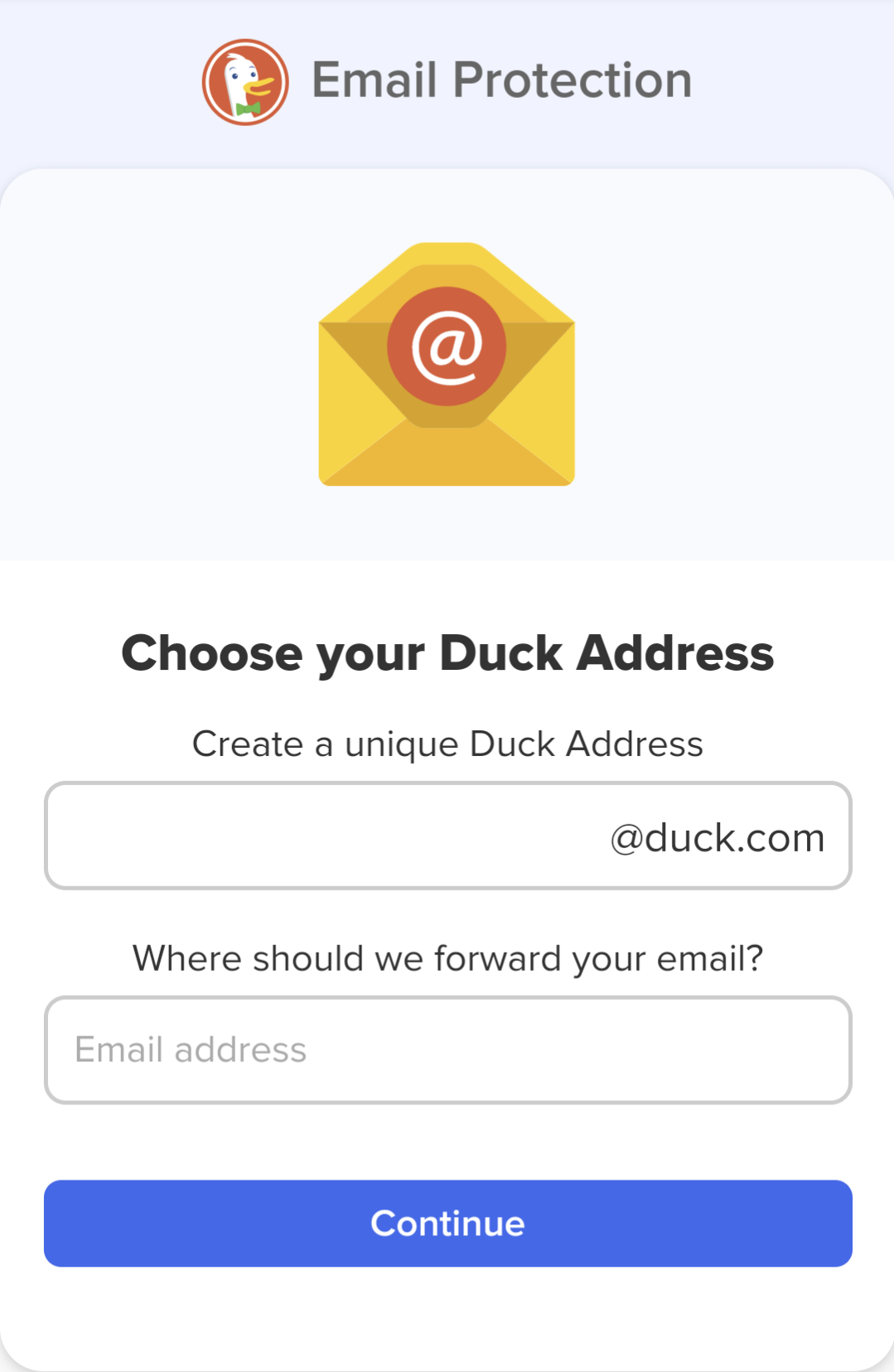 Final Thoughts
The best-case use of this that I can see right now, is for those times you want to sign up for something but don't want to be spammed to death. I already have an email for this, but to be able to remove the trackers before it gets to me is a nice bonus. I can see making use of this often. The one thing I do not like is that you have to download their app or add a browser extension just to get the email address. This is not a huge problem, since it is DuckDuckGo that owns it and they are based around privacy, but just be aware you are doing this when installing. However, you do not have to keep the extension, or the app installed just to use the email. Once you created the email you can disable or uninstall both. I will keep mine because I will use it for the same privacy concerns.
I have also encountered an issue, that I have not resolved as of this writing. I created an alias on duck.com and it forwards to an outlook.com email address of mine. It lands in the junk mail every time. I have attempted to mark it as not junk but they still show up there. I guess this is an issue they will need to fix on their end, but it is still in beta after all.
Find more posts at NotPosted
Tell us how can we improve this post?